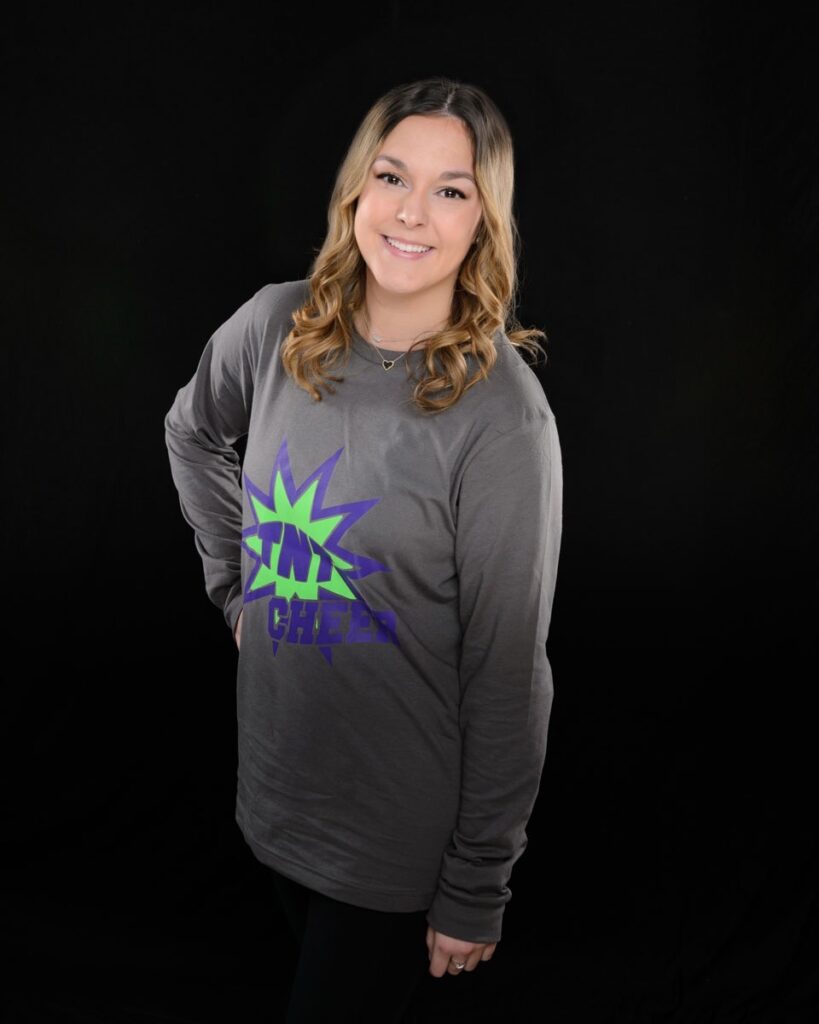 Lexi Hellman:
Lexi is the owner of TNT Cheer. She has been a part of TNT since the gym opened in 2013. Cheerleading and tumbling is something that she grew up around, and quickly became one of her passions. Before being involved with TNT Cheer she was a competitive power tumbler for 10 years.
Along with being the owner of TNT she is also an All Star Elite head coach, tumbling coach, and choreographer for both the All Star Elite and All Star Prep programs.
Her favorite part about coaching is getting to see each athlete and team that she coaches grow throughout the season. As well as watching her teams bond together and work for the same goal. There is not a greater feeling that seeing the athletes you coach accomplish something they have been putting so much effort and hard work into.
email: [email protected]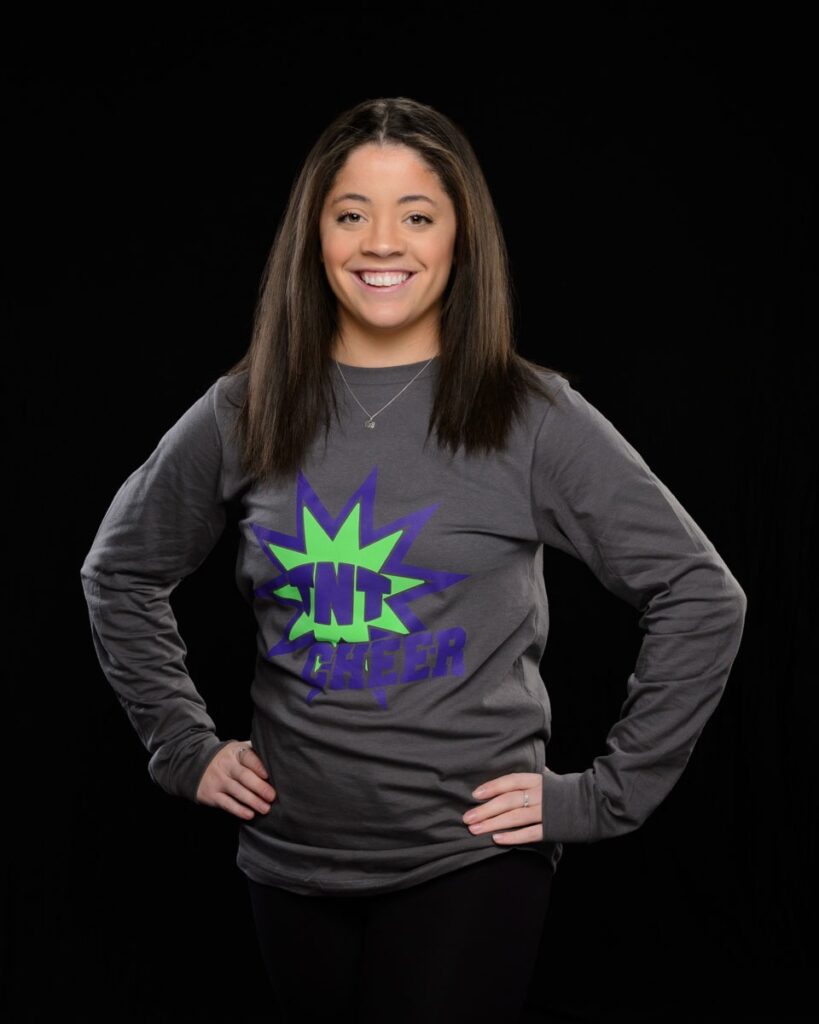 Kia Widen:
Coach Kia has been with TNT since 2016, and has played an active role in helping TNT grow into the program it is today. She started competitive cheerleading when she was in high school and fell in love with the sport immediately. It has continued to be one of her passions, and she loves getting to share her love for cheerleading with each of the athletes that she coaches.
Her favorite part about the sport of cheerleading is the impact that it leaves on you. The friendships, the bonds, the trust, and the life lessons stay with you forever! It is something not like any other feeling.
Kia is a head coach for the All Star Elite program and also coaches tumbling classes at TNT.
Email: [email protected]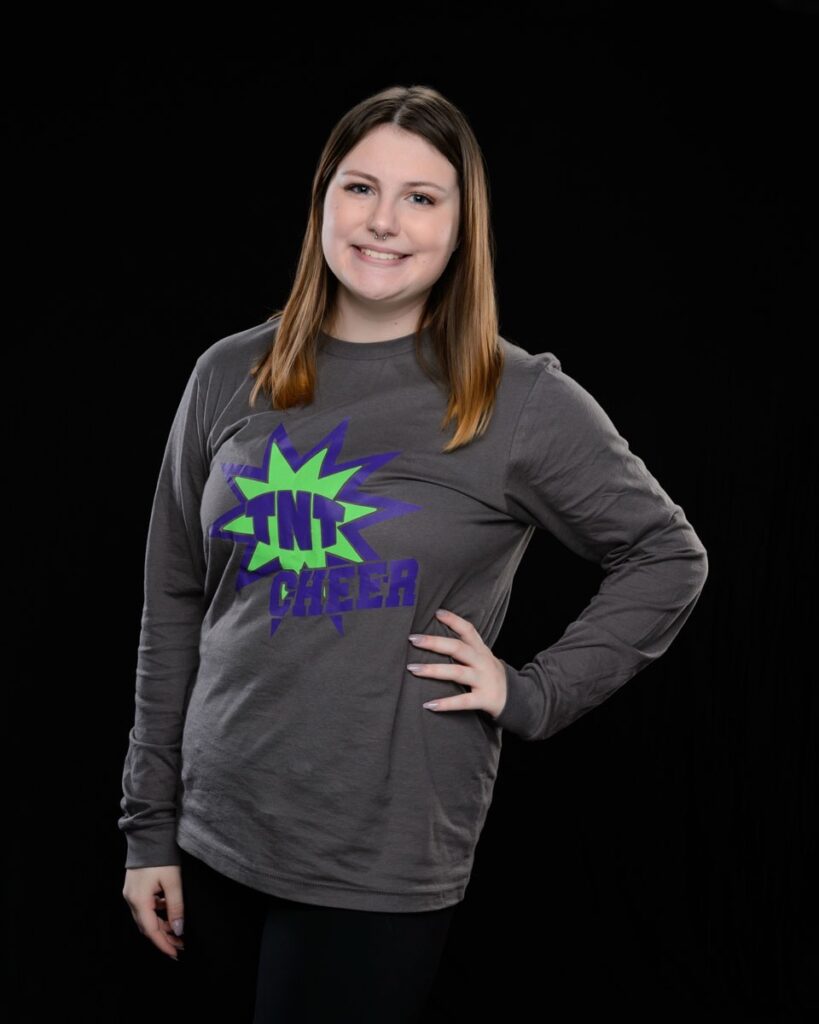 Ashlyn Metcalf:
Coach Ashlyn started out as an athlete at TNT in 2016. She was on an All Star Elite team for 4 years. While in high school she started coaching recreational cheer and pre school classes. Ashlyn currently coaches pre school tumbling, recreational cheer, and is also an All Star Elite head coach. You may also see Ashlyn at our front desk a few nights a week.
She loves TNT Cheer because it become her second home, when she was an athlete and now that she is an employee. She looks forward to coming to the gym everyday and seeing her other family. It gives her a place to belong.
Email: [email protected]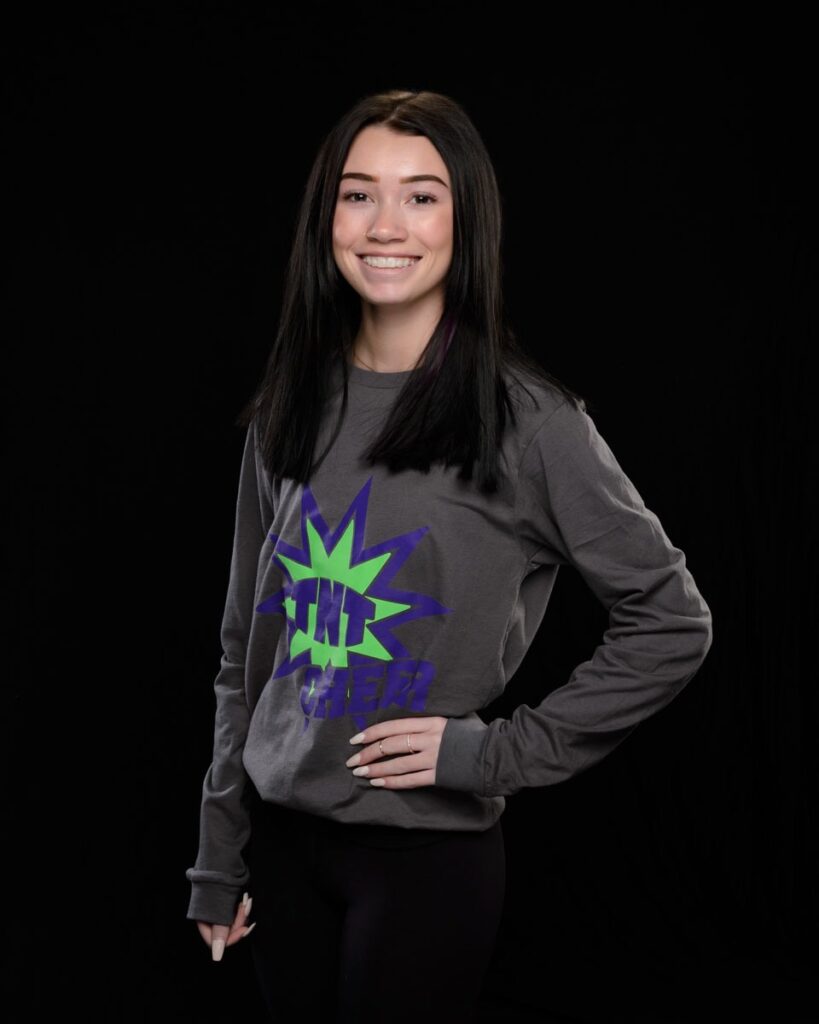 Sam Jones:
Bio Coming Soon…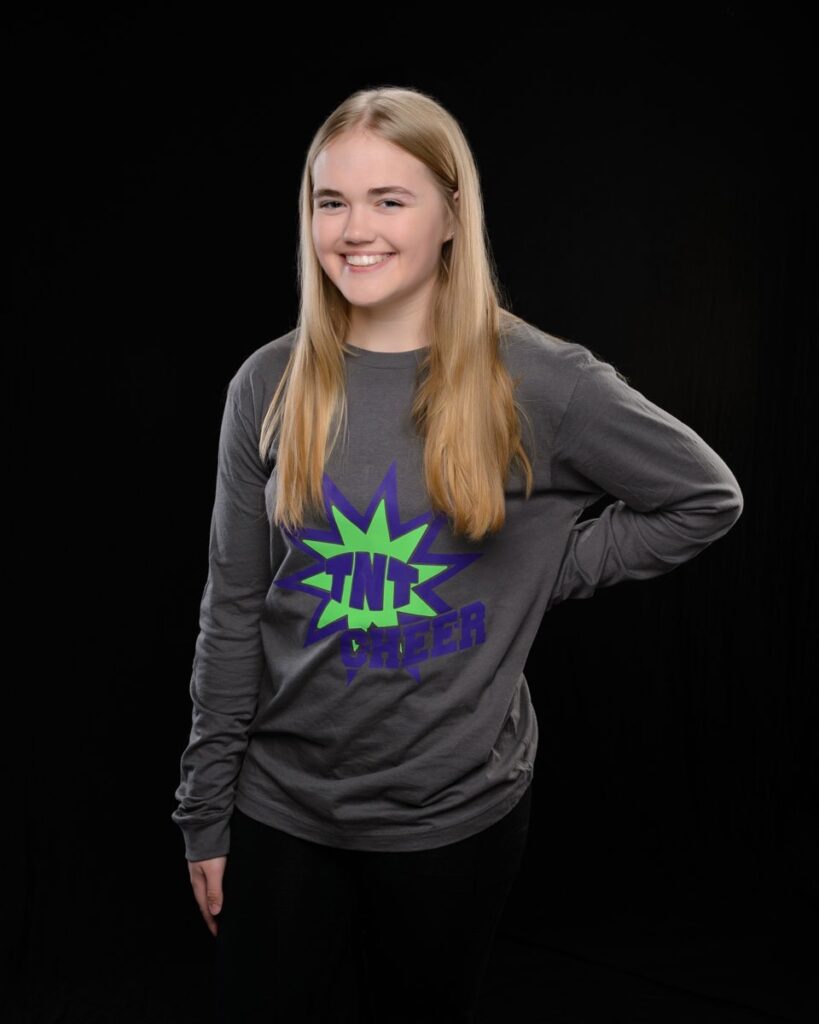 Brooklynn Knox
Bio Coming Soon…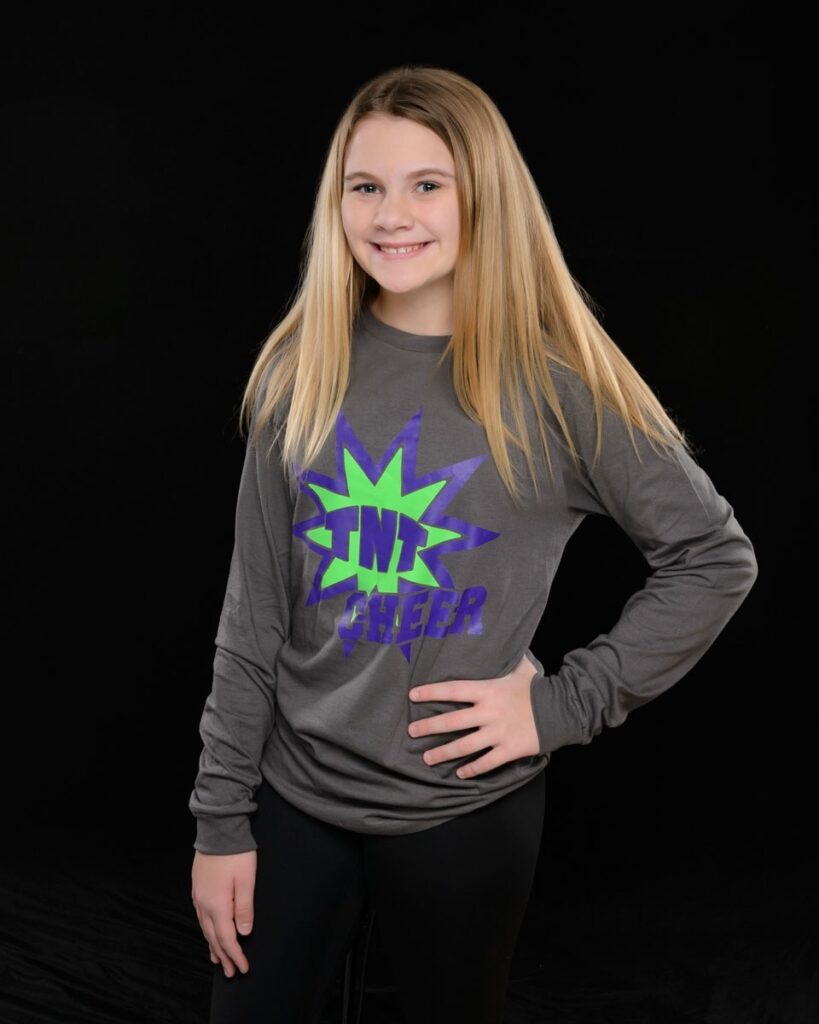 Madi Brogan:
Bio Coming Soon…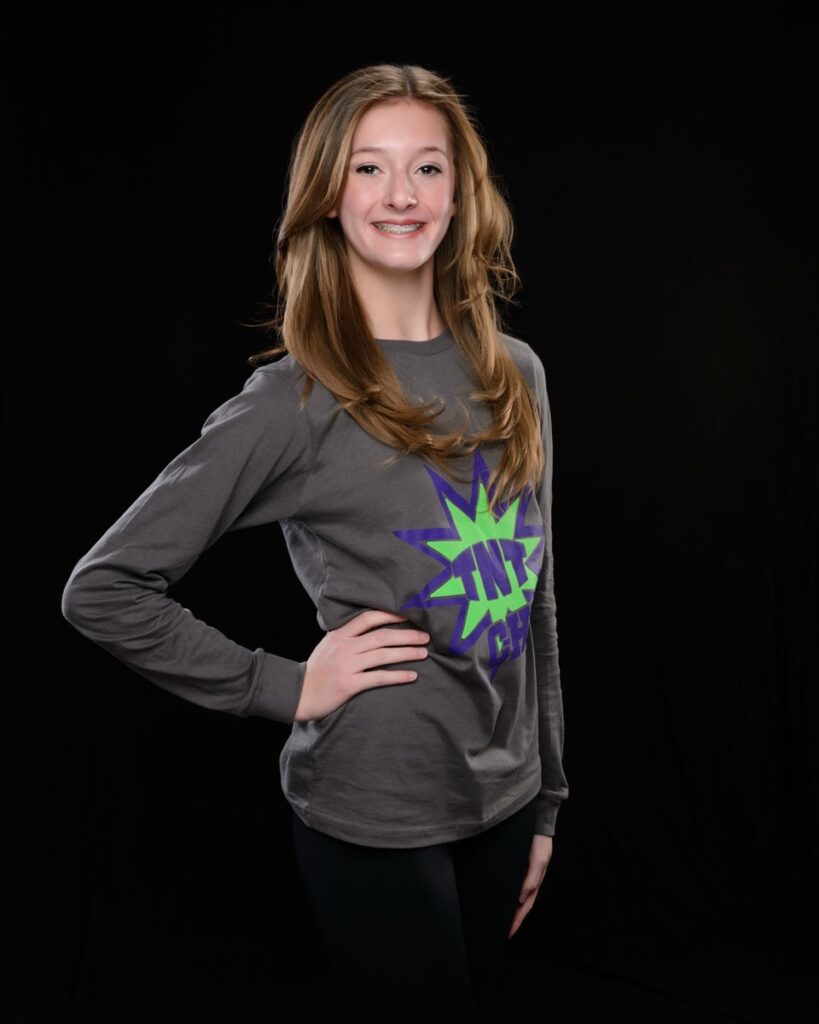 Sophia Tognetti:
Bio Coming Soon…